Marbles are marvelous indeed! The royal stone has great importance in the construction industry. India has a booming marble industry that is contributing high-quality marbles to all across the world. There are many marble exporters in India.
This article talks about the top marble companies in India. We have given here the list of the ten leading manufacturers and exporters of marbles.
Ten Best Marble Suppliers & Exporters in India
If you are looking for the topmost companies supplying marbles, this information is right for you.
#1 Elegant Marbles & Granite Industries Limited

Phone: 2224960771
Email: elegantmarbles@gmail.com
Address: Elegant House, Raghuvanshi Mills Compound, Senapati Bapat Marg, Lower Parel (West), Mumbai – 400013
Website: https://www.elegantmarbles.com
The company based in Mumbai is a prominent manufacturer, exporter, as well as importer of marbles. Elegant is providing a high range of colors and textures in a variety of marbles and granites.
#2 Aditya Stonex
Phone: 9414179114
Email: raviraj@adityastonex.com
Address: Sukher Industrial area, N.H. No. 8, Udaipur-313011, Rajasthan, India.
Website: https://www.adityastonex.com
Aditya Stonex hails from Udaipur and owns a state of the art manufacturing facility. The company is supplying premium quality marbles, granites, limestone, and quartz. If you are looking for highly luxurious imported marbles, Aditya Stonex is the right source. It has large processing units with world class infrastructures with in-house expertise in quarrying and sourcing natural stones. It brings a superior quality of Italian marbles, Onyx, and other imported marbles to India at the most competitive prices.
#3 Melange Stones Pvt. Ltd.
Phone: 9001777911
Email: sales@melangestones.com
Address: 24, Ganpati Vihar, Navratna Complex, Udaipur – 313001, Rajasthan, India
Website: https://melangestones.com
Melange Stone, based in Udaipur, boasts a cutting-edge manufacturing facility and specializes in providing top-notch marbles, granites, limestone, and quartz. If you desire exquisitely luxurious imported marbles, Melange Stone is your ideal destination. Their extensive processing units feature world-class infrastructure and their team possesses expertise in quarrying and sourcing natural stones. Melange Stone is renowned for offering superior quality Italian marbles, Onyx, and other imported marbles in India, all at highly competitive prices.
#4 Heritage Marble Pvt. Ltd.
Phone: 9322305224
Email: vivek@heritagemarble.in
Address: Prabhat Colony, Service Road,W.E.Highway, Santacruz(E), Mumbai – 55
Website: http://heritagemarble.in
Heritage Marble Pvt. Ltd. located in Mumbai is yet again a major marble manufacturing company. It offers superior quality white marble, beige marble, Onyx, Travertine, and colored marbles.
#5 Indian Marble Company
Phone: 9840839697
Email: imcmarble@gmail.com
Address: # 3, Salai Street, Choolai, Chennai – 600112
Website: http://www.indianmarblecompany.com
Initiated in 1974, Indian Marble Company from Chennai is a market leader in the marble industry. The company is manufacturing marbles as well as limestone, quartzite, slate, and granite.
#6 Bhandari Marble World

Phone: 9672941111
Email: bhandarimarblegroup@gmail.com
Address: 112, Bhandari Marble Group, Makrana Rd, RICCO Industrial Area, Kishangarh – 305801
Website: https://bhandarimarbleworld.com
Bhandari Marble World from Kishangarh, Rajasthan is an established marble exporter in India. It offers the largest range of imported as well as native marbles and granites. The product range contains white marble, imported marble, sandstone, and Italian marble.
#7 Prem Marbles Pvt. Ltd.

Phone: 7014042240
Email: stone3@premmarbles.com
Address: N.H 8, Amberi, Udaipur, Rajasthan 313004
Website: https://www.premmarbles.com
Prem Marbles Pvt Ltd is located in Udaipur in the western state Rajasthan. The company deals with processing and supply of all types of natural stones. The company started in 1983 is offering high-quality-cost-effective marbles.
#8 Erasmic Marbles
Phone: 9414116825
Email: erasmicmarbles@gmail.com
Address: Opp Anand Nagar, Manglana Road, Makrana
Website: http://erasmicmarbles.com
Erasmic Marbles from Makrana, Rajasthan is specialized in unique Makrana white marble stone. The company is offering different qualities of Makrana marbles at the best market prices. You can get high-qualityMakranaalbeta marble, makrana pure white marble, and dungri marble. This type of marble is widely used in sculptures and interior decors.
#9 Maruti Granite's & Marbles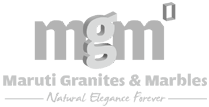 Phone: 9001893403
Email: info@marutimarble.com
Address: H-279, Udyog Vihar, Sukher Udaipur – 313001
Website: http://www.marutimarble.com
Maruti Granite &Marbles is based in Udaipur and a reputed marble manufacturer. It deals with Indian as well as imported marbles. The company has a full-fledged modern infrastructure spread over a large area in Sukher region of Udaipur.
#10 Mumal Marbles Pvt. Ltd.

Phone: 9549075551
Email: info@mumalmarble.com
Address: Room No.1, Old Fatehpura, Udaipur
Website: http://www.mumalmarble.com
Mumal Marbles Pvt. Ltd. is manufacturing as well as importing marbles. It provides various colored marbles from its own quarry. It also sources the best quality marbles tiles and blocks from various countries like Turkey, Italy, etc.
India owns one of the most famous monuments made of white marble. Taj Mahal is an exemplary monument that represents grandeur of marble stone. Marbles are largely used in interior as well as exterior architecture and décor. It is extremely popular to add beauty to the construction. Besides residential and commercial flooring and decors, it is also used for sculptures.
Also Read: Top 10 Granite Exporters in India