With modern business on a rise in India, you might feel lost at the amount of choices provided when looking for a textile machinery or textile machinery spare part manufacturer. For this very reason, we have compiled the top 5 textile machinery manufacturers in India for your convenience.
1. Rabatex Group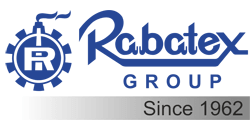 Operating since 1962, Rabatex Group has been functioning as one of India's leading textile machinery manufacturer in India. The group initially began developing and exporting basic sectional warping machines/single, sectional and warping machines and soon grew to developing more advanced machinery like computerised sectional warping machines etc. With a workforce of 500 well trained and experienced professionals and led by the young and vibrant leader, Mr. Haresh Panchal. Rabatex Group is now a favourite amongst clients for their textile machinery needs.
Phone: +91 96018 69615
Email: sales@rabatex.com
Website: www.rabatex.com
2. Krishna Engineering Works

A 3 times national and 2 times international awardee for quality manufacturing. Krishna Engineering Works is based in Ahmedabad, Gujarat and has been serving clients for the last 25 years. Specialise in the manufacturing, exporting, and supplying of textile machinery, Krishna engineering works has become a leading textile machinery exporter
in the country.
Phone: +91 8460728298
Email: krishnaengineeringworks@yahoo.com
Website: www.textilemachineryspareparts.com
3. Relsun International
Established in the year 2001, Relsun International has etch their place as a top textile machinery and textile machinery spare parts manufacturer company in the country. They deal with a varied number of products ranging from spinning machine spares, weaving spares, garment machinery spares etc. valuing professionalism and placing client's interest above all. The company has gained a large following of loyal customers who they have spent years building relationship with.
Phone: +91 9909559798
Email: info@relsuninternational.com
Website: www.relsuninternational.com
4. A.T.E Group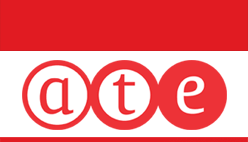 The A.T.E group has been operating in the country even before its formation. Founded in the year 1939, the company is now a global company that functions as a textile machinery exporter alongside other services like textile engineering, wastewater treatment etc. the company believes and function on the philosophy of providing the best service and has managed to garner a large amount of clients doing so from all over the country and the world.
Phone: +91 7925601694
Website: www.ategroup.com
5. Sumanlal J. Shah And Co.
one of the largest textile machinery and spare part manufacturing companies. Sumanlal J Shah and Co has been providing clients with textile machinery and spare parts since 1998. With a team of dedicated and efficient professionals in their roster and a quality check system that ensure each and every product they manufacture passes quality standards, Sumanlal J Shah and co has grown to become a household name when it comes to Textile Machinery and Textile machinery spare parts manufacturing.  
Phone: +91 9363104377
Email: sumanlalexports@gmail.com
Website: www.textilemachineryspares.com
Related Blog – Best Websites for Buy & Sale Used Machinery Online in India