1,453 total views
Richest and Largest Granite Manufacturers in India: When it comes to natural stones like granites and marbles, India has a big competitive edge due to quality and a wide range of colours. The products are derived from the quarries located in various cities of India. The kind of colour and quality of granite available in India at a reasonable price makes it the best source.
Indian granite has a huge market all around the world. The granite exporters in India are exporting to Asian countries, Europe, as well as Africa, and Australia.
List of Top 10 Granite Exporters and Manufacturers in India
Here is a collection of the top ten granite manufacturers and exporters in India. The granite companies are spread across states like Rajasthan, Bangalore, and Tamil Nadu.
#1 Rashi Granite Export (I) Pvt Ltd. – Best Granite Exporter from India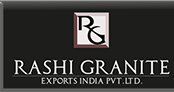 Rashi Granite based in Bangalore is one of the biggest granite exporter from India. It is a 100% export oriented unit exporting granite in all the continents of the world. The company has a top quality infrastructure and machinery for processing of granite. It also deals with marbles and other natural stones.
Contact Info:
#2 Rajasthan Slate and Stones Export Inc.

Popularly known as Rajasthan Stone, the company is based in Udaipur. It's a leading granite manufacturer & exporter in india. It supplies a beautiful range and other natural stones of premium quality finish. The company is known for the most beautiful range of granite slabs, blocks, and tiling.
Contact Info:
#3 Aditya Stonex – Top Granite Company in India

Aditya Stonex is a name highly reckoned as leading manufacturer and exporter of Indian marbles. The company is an exporter as well importer of world-class quality of natural stones. The company quarries premium quality granite for exporting to the countries like Turkey, Italy, UK, Australia, and others. Aditya Stonex is based in Udaipur in the western state of Rajasthan. Aditya Stonex is one of the leading granite exporter from India.
Contact Info:
#4 BVL Granites

BVL is a leading manufacturer and exporter of Granites from Hyderabad. The company offers finest quality stones from its own quarry and processing unit. BVL offers granites in different colours like tan brown, steel grey, espresso, black pearl, and Vizag blue. Its collections are exported to all across Europe, Australia, and Egypt.
Contact Info:
#5 Classic Marble Company Pvt. Ltd.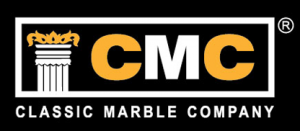 Classic Marble company is a manufacturer of granite from Mumbai. Classic is also a leading importer of marbles. The company is one of the largest suppliers of granites as well as other stones. It has showrooms in other places like Silvassa, Chennai, and Ahmedabad.
Contact Info:
#6 Sati Exports India Pvt. Ltd.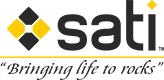 Sati Exports, Bangalore has a strong network all over in Southern states of India. It is one of the best hubs to source quality granites from South India. With its alliances with the quarries, it deals with processing and supply of a high range of granite blocks.
Contact Info:
#7 Aravali (India) Marbles & Granites

Aravali (India) is a major granite manufacturers in India. The company located in Udaipur is supplying granite slabs, plates, tiles, marbles, slates, and quartzite. The range of granite supplied cover ruby red, black, Cheema pink, white , shivakashi yellow, brown, green, and many other shades of granite.
Contact Info:
#8 Ritu Stones Pvt. Ltd.

Delhi based Ritu Stones Pvt Ltd is an established granite manufacturer in India. It also deals with marbles and other natural stones. Ritu Stones is a major supplier to the granite traders, showrooms, construction companies, contractors, and architects. It is also one of the largest exporters of granite.
Contact Info:
#9 Glittek Granites

Glittek is a major granite producing company in India. The Bangalore based company is into manufacture and export of premium quality granites. It is 100% export oriented unit equipped with high-end processing machines.
Contact Info:
#10 Italian Marble
Italian Marble offers highly luxurious and attractive granites to add decorative interiors to the homes. The company is located in Kishangarh and supplying all types of size, colours, and textures in granites.
Contact Info:
If you are looking for Granite Exporters, Manufacturers and Supplier in India then Your Search Ends Here!
Must Read: Top 10 Marble Manufacturer in India