Most Beautiful Wives of Cricketers – Indian cricketers are adored for their talent and sportsmanship. Well, these are not the only interests for which they are praised by their fans. Most of our cricket heroes have either tied knot or dating stunning girls.
Check out if your favourite cricketer is also hav ing a charming chic with him. Here we have listed some of the most beautiful Wife of Indian Cricketers
. We are sure you would surely love to know more about your favourite hero's spouse.
List of Most Beautiful, Glamorous, and Hottest Indian Cricketers Wife
Why not start with the hottest couple who is the talk of the town. The Jodi is truly grabbing the attention of the world with their awesome chemistry.
Ritika Sajdeh wife of Rohit Sharma
Sushmita Roy wife of Manoj Tiwari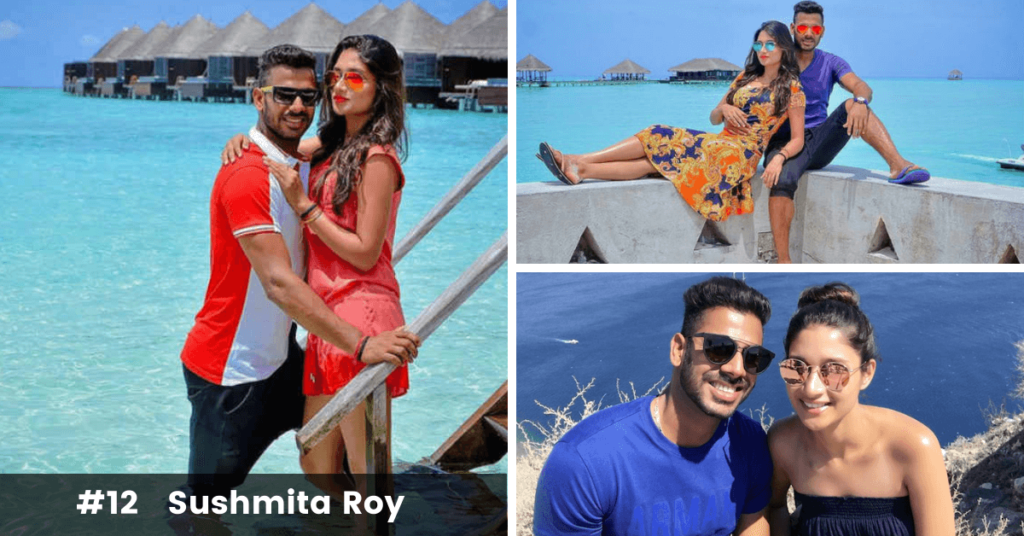 Manoj Tiwari's wife Sushmita Roy is no less than any beauty queen. The couple dated for almost 7 long years before getting married in 2013. She is known for her beautiful personality and captivating looks.
Safa Baig wife of Irfan Pathan
This mesmerizing beauty from the Middle Easthas married Irfan Pathan. Safa Baig is Jeddah based model who is famous for her nail art in gulf countries. Her enchanting beauty with rare beautiful eyes makes her one of the most beautiful wives of Indian cricketers.
Mayanti Langer wife of Stuart Binny
Stuart Binny's wife Mayanti Langer owner of great talent and beauty. Mayanti is a journalist with STAR channel and played host to numerous sports events including prestigious FIFA World Cup 2010, ICC Crick World Cup 2015, 2010 Commonwealth Games, Delhi.
Ayesha Mukherjee wife of Shikhar Dhawan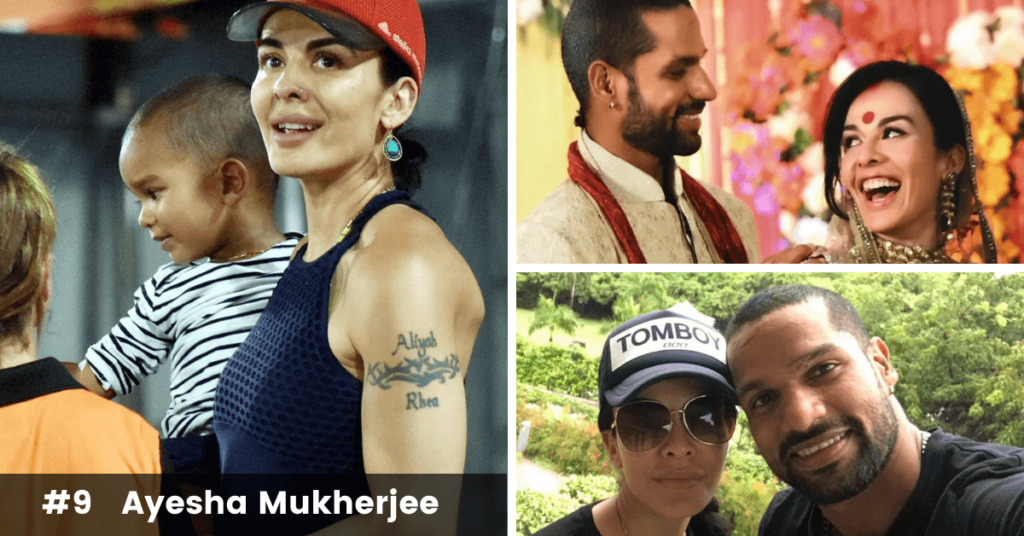 Ayesha Mukherjee and Shikhar Dhawan are among the coolest couples. Though she is elder to Dhawan, she shows an unquestionable glamour quotient and strikes stunning chemistry with Dhawan.
Sakshi Singh wife of Mahendra Singh Dhoni
Sakshi Singh Dhoni is one of the most known names among all the partners of our cricket legends. Captain Cool Mahendra Singh Dhoni's wife displays cute looks and appealing personality.
Geeta Basra wife of Harbhajan Singh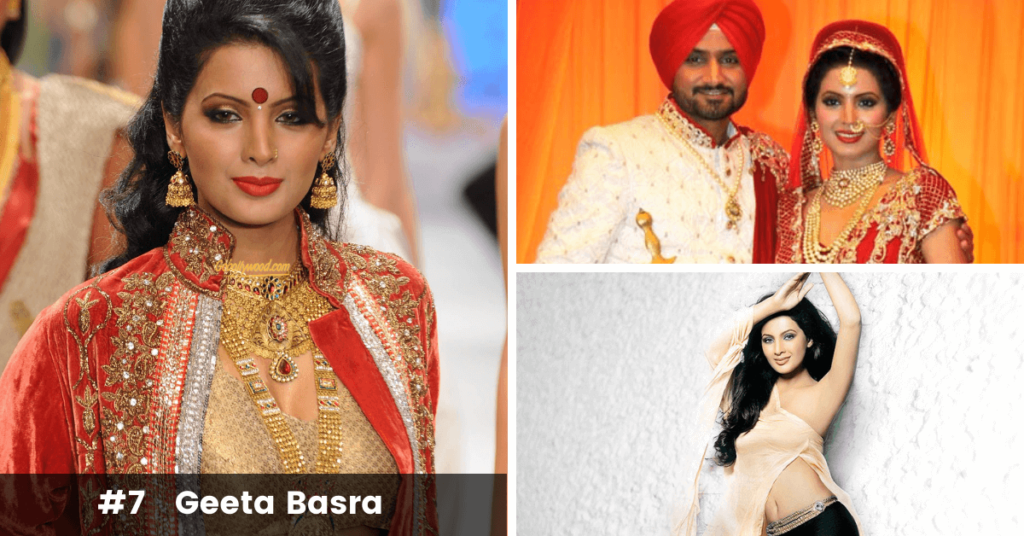 Geeta Basra undoubtedly deserves to be on this list for her glamorous and classy looks. The girl has married Harbhajan Singh in 2015. Geeta has starred in a couple of Bollywood movies.
Hazel Keech wife of Yuvraj Singh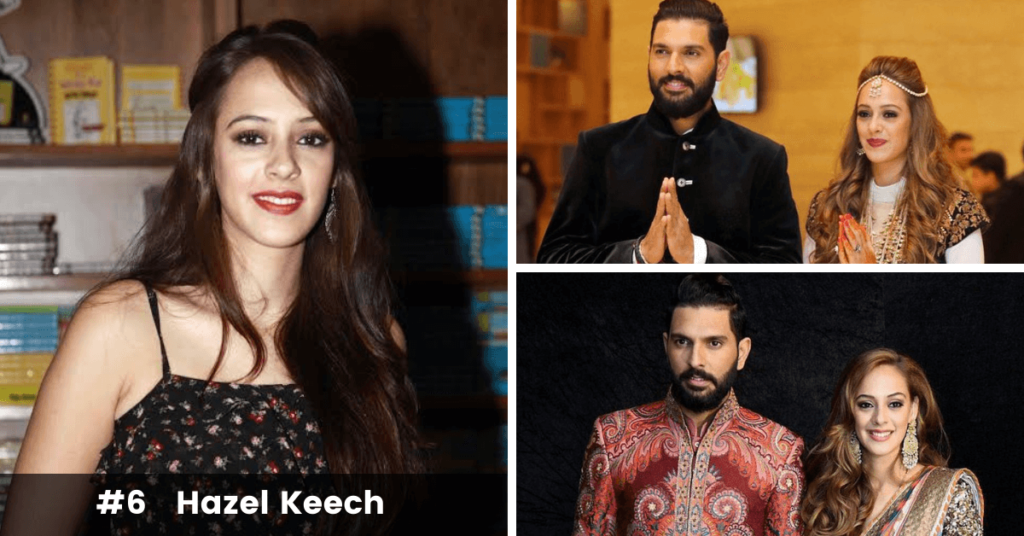 Fair and lovely Hazel Keech is a British-Mauritian model turned actress and wife of our handsome cricket guy Yuvraj Singh. She caught attention with her supporting role in Salman Khan and Kareena Kapoor starrer Bodyguard. Hazel is also known for appearing in a Suzuki TV commercial, Big Boss 7, and Remix item song Kahin Pe Nigahaen. The coolest couple got married in 2016.
Natasha Jain wife of Gautam Gambhir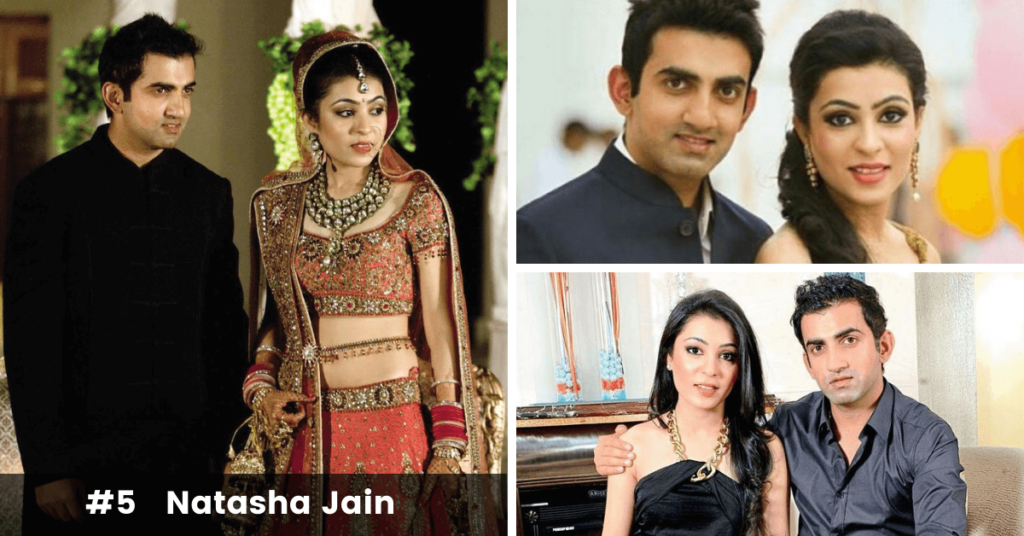 Natasha Jain Gambhiris often praised for her stunning beauty and style. She is the wife of Gautam Gambhir. Both were childhood lovers and entered into nuptials in 2011. Needless to say, they make one of the most charming couples in the cricket world.
Dipika Pallikal wife of Dinesh Karthik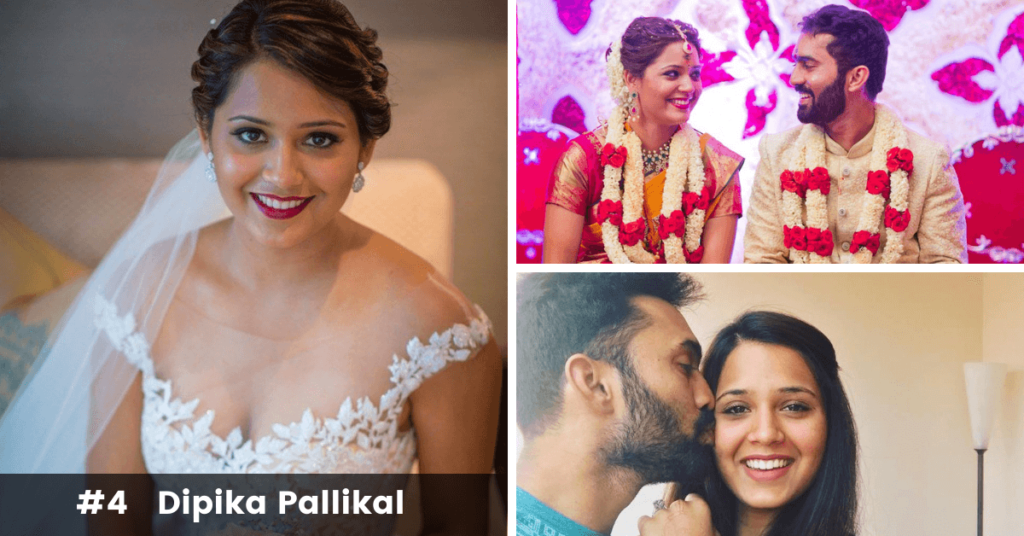 Well guys, it's not always Bollywood that attracts our cricketers. Here is a lovely sports couple of our nation. Dipika Pallikal, a squash player is the wife of Dinesh Karthik. Bot got married in August 2015. They make a super couple with their stylish personalities and performance at sports.
Priyanka Chaudhary wife of Suresh Raina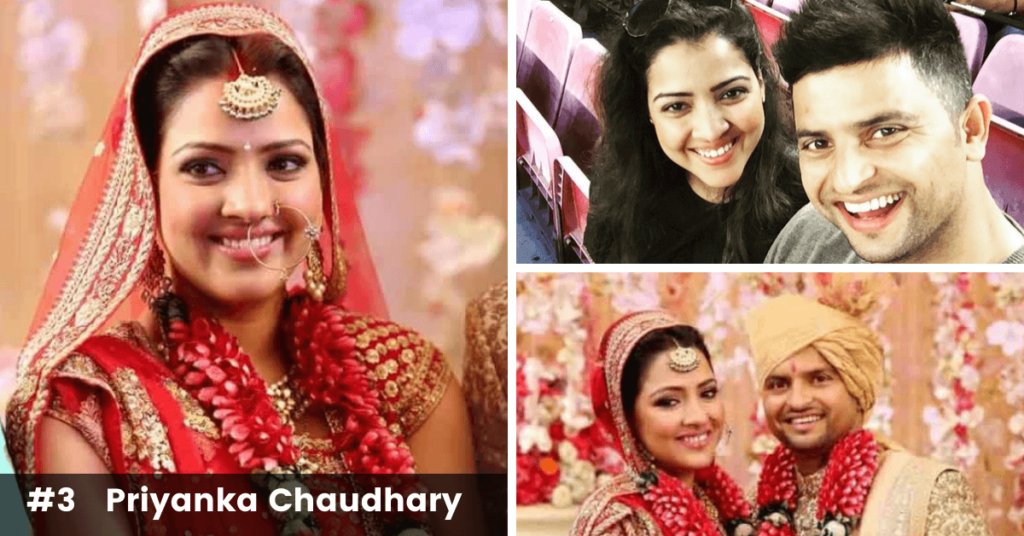 The bride Priyanka Chaudhary was a centre of attraction when she got married to Suresh Raina in 2015. The beautiful lady is known as a childhood friend of the cricketer. Their wedding pics were highly showcased on all media channels.
Sagarika Ghatge wife of Zaheer Khan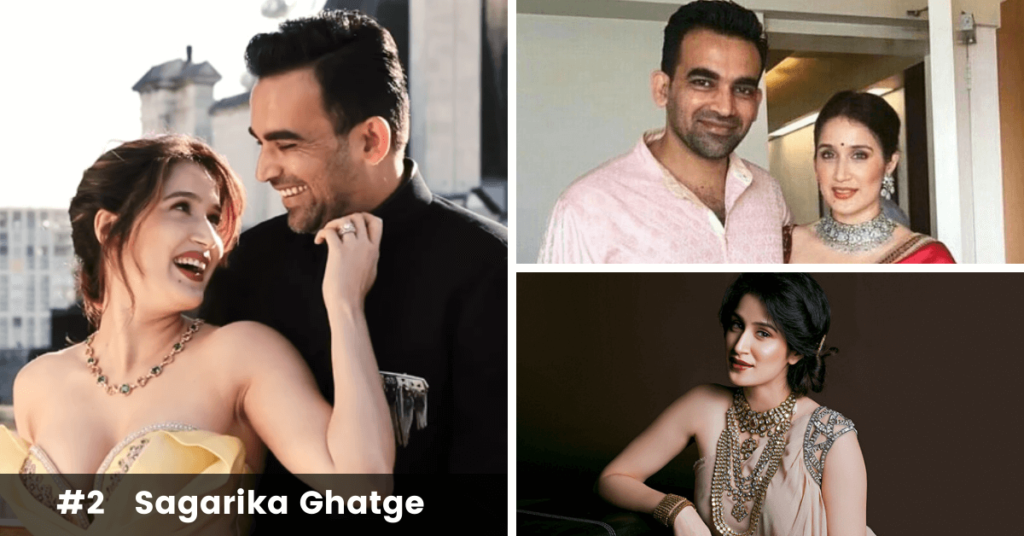 Gorgeous Sagarika Ghatge debuted Bollywood with Shahrukh Khan's Chak De. The actress was seen with our former pace bowler Zaheer Khan at Yuvraj's wedding for the first time. Later they got engaged and tied nuptials in court in a rather sober manner. This is perhaps the second hottest couple of the cricket-Bollywood world for 2017.
Anushka Sharma wife of Virat Kohli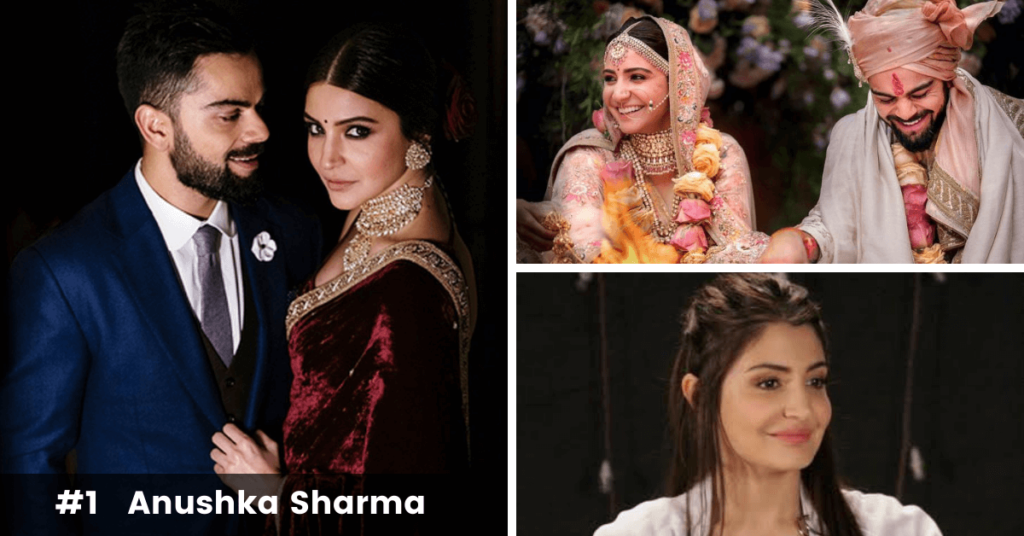 Anushka Sharma is one of the most successful Bollywood actresses of the times. The captain of our team Virat Kohli and Anushka Sharma got married in Italy on 11th December 2017. The wedding was one of the high profile weddings and caught great media attention.
Hope this makes you happy! Be with us to know more about the most powerful women of India. Buzz9studio shares everything that would interest you in the world of fashion, beauty, sports, and business.
If you are searching for Indian cricketers and their wives with Photo or cricketers wife then your search ends here.