Pharmaceutical companies churn out new products on a regular basis to keep up with the fight against diseases. Even in the current pandemic situation, pharmaceutical companies have been working round the clock to come up with a cure, however any medicine churned out from a pharmaceutical company requires intensive and extensive testing, approvals from regulating bodies and lastly upon distribution requires what we call a pharma visual aid, to help people understand what the product does, how it functions and when it is needed.
What are Pharma Visual Aids?
In simple terms, pharma visual aids are information designed to help readers associate with the new product. It is common sense with drugs, no one will or will be willing to buy a drug blindly as it directly interacts with one's healthy living.
A well pharma visual aid design is informative about its product. The general contents are; information about the new product, brand name, composition, benefits upon use and other useful details of the product.
This not only informs the reader of its usage and capabilities but also aids in its promotion when sent out for sale and distribution.
List of Best Pharma Visual Aid Design Makers in India
There are several companies that deals in the printing and production of pharmaceutical visual aids for the promotion and information of new products in India. Given below are a list of the three best in the India.
#1. Pharma Visual Aid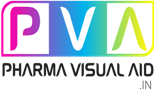 With years of experience in the industry, PVA in Gujarat is a renowned aid printer in India. With a long list of satisfied clients ranging from medical representatives to doctors and medical colleges etc. with an in-house team of professionals designers and medical writers to reflect your product in the best manner possible. The company promises clients of no size, form, style or quantity issues during production and even offers customised pharmaceutical visual aid design.
Website: www.pharmavisualaid.in
Email: pharmavisualaid16@gmail.com
Phone: +91-9722232508
Address: Ahmedabad, Gujarat, India
#2. Design Print Solutions
A rather new company founded in 2012. This company has grown to become well reputed in the design and print of aids, with clients placing orders from all over the nation. Known for having creative designs for their products and having a flexible nature in their approach, makes them a common favorite among-st clients. The company also undertakes other design and print projects for labels, folders, posters, plastic carry bags etc.
Website: www.designprint.in
Email: info@designprint.in
Phone: +91-9999990536
Address: Delhi, India
#3. Pharma Visual Aid Printing

The company has been printing since 2005 and has helped several clients with printing pharma visual aids for their pharmaceutical products. The company hosts an in-house team with years of experience in design and printing, and boasts the capability to take on any quantity and without complications in style, form designs etc.
Website: www.pharmavisualaidsprinting.com
Email: pankajjha123@gmail.com
Phone: +91-9999990536
Address: Delhi, India
Check out all the websites and find the best suitable one for your visual aid requirements.
Also Read: Top 10 PCD Pharma Company